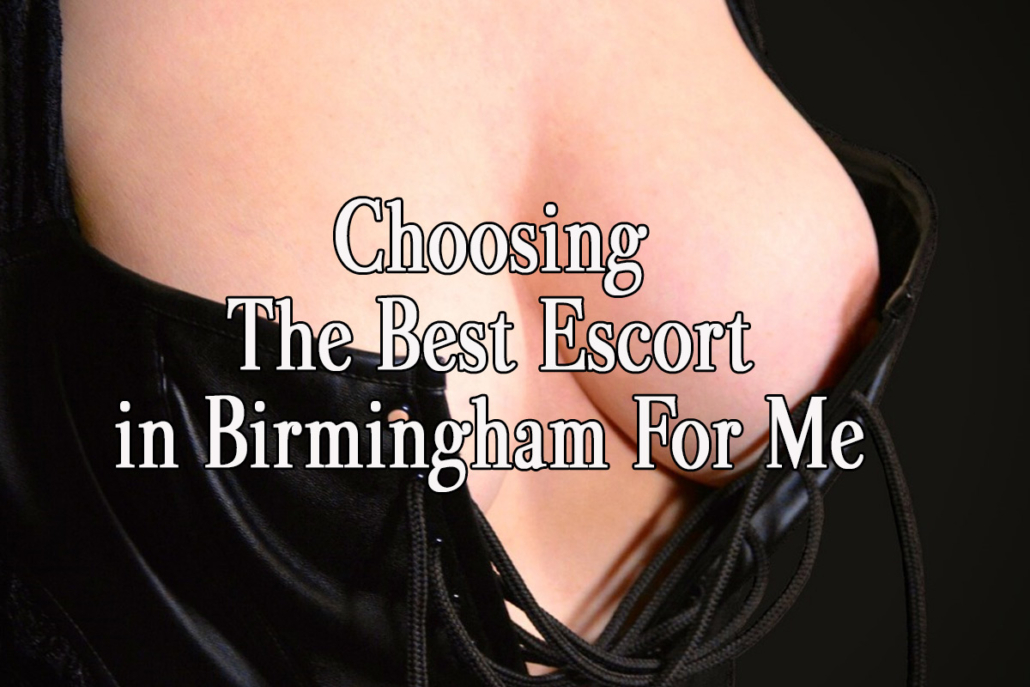 Choosing The Best Escort in Birmingham For Me
For the uninitiated, it's easy to believe stereotypes about escorts and think that sex workers are
just horny girls who fuck for cash and empty your balls. However, the reality couldn't be further
from this!
In 2023, escorting is an insanely diverse scene that incorporates a vast array of sexual niches,
kinks, and fetishes, not to mention the escorts themselves. Working girls come from all walks of
life, from university students looking to monetize their love of sex to cum-starved divorcee
MILFs looking to catch up on years of lost sex and get paid for it.
And we haven't even touched on the kind of kinks that many escorts offer now, such as BDSM,
cosplay, and everything in between. Nowhere is this truer than in the great city of Birmingham!
As a thriving and multicultural hub, the heart of the Black Country is home to a wild array of
sexual talent available for you to hire whenever you like.
However, all of this variety comes at a price. Choosing which escort to slide your dick into can
be a nightmare for many newcomers to the Birmingham escort scene. But that's where we
come in to help!
We've been working closely with the Birmingham escort scene for many years, especially since
we opened Girls Just 4 You to provide some of the most incredible sexual adventures to the
great people of Brum. This means we've been in your position before but have since learned
what it takes to choose the best escort for you.
By the end of this article, you'll never find yourself at a loose end again when searching for the
finest escorts Birmingham offers. We're about to teach you everything you need to know about
choosing an escort in Birmingham and not regretting your decisions!
Now, let's get started!
What Kind of Escort Are You Looking For?
Ok, first things first, you need to ask yourself what kind of Birmingham escort you want. There is
a tonne of specific traits and characteristics that can be considered when choosing the best
escort in Birmingham for you.
One of the most beautiful things about escorts in Birmingham is the ability to pick and choose
the type of woman you want to fuck at the push of a button. The city's diverse population means
any sex-loving male will never get bored or unfulfilled when it comes to finding a sex worker to
rock his world!
For example, do you want a sex-crazed 19-year-old paying her way through uni by riding as
much cock as she can? Or do you want a far more sexually-experienced MILF who can show
you a trick or two from her decades of dick-handing abilities?
Busty and blonde, slim and perky, or big and bouncy, the list of escort traits to choose from is
endless. It's up to you which one you decide to go for, but ensure it's something you know
you're going to like when she's bouncing on your cock!
Think About the Travel Situation
When choosing the best Birmingham escort for you, it's often easy to let your dick get carried
away and end up ignoring distances to meet an escort you like. However, you should always
take the travel situation into consideration.
For example, if your dream escort in Birmingham is located far away, it might be worth paying
the extra fee for her to travel for you (if she offers it). But, of course, you can also visit her
yourself.
However, always remember to keep an eye out on escort sites as many girls often tour the
country. So, if you time it right, your dream escort could be spending time in Brum and looking
to sample the local cock!
Figure Out Your Budget
Like anywhere else in the world, there's no set price when it comes to independent escorts in
Birmingham, and the cost can fluctuate depending on what you want and, of course, on the girl
herself.
For example, the price will be low if you want a quick lay with a no-frills escort that probably
won't be a memorable experience. However, if you want to fuck a pornstar escort or meet an
accomplished Dominatrix, prepare your wallet.
As with anything, you get what you pay for when it comes to Birmingham escorts. Of course,
never try to negotiate a girl down on her price and ensure everything is agreed upon beforehand
so you and the girl don't get any last-minute surprises when you finally meet.
Do You Choose an Independent Birmingham Escort or Go With
an Agency?
And now, for one of the most important things to consider when choosing a Birmingham escort,
do you go with an agency or an independent girl? Well, there are a few things to consider here.
Firstly, independent girls can have their downsides. A quality experience isn't always
guaranteed, and you can sometimes be hit with last-minute cancellations and all of that
annoying stuff.
However, with an escort agency like Girls Just 4 You, clients are assured of a consistent level of
sexual debauchery, a fair price, and a new and exciting array of horny girls eager to make their
filthiest sexual fantasies come true.
In Summary
To sum up, we hope this guide to choosing the best Birmingham escort for you has helped you
to navigate this cum-soaked world better and paved the way for you to make the right decisions
to contact your desired companion, arrange a date, and let your sexual adventures begin!
Birmingham has a thriving escort scene, and many of the city's finest work at Girls Just 4 You.
Our doors are always open (as are our smooth thighs) for you to slide inside and enjoy a world
of sexual pleasure, unlike anything you've ever seen before!
From ex-pornstars and merciless Femdom bitches to eager university students and everything
in between, we have all kinds of girls keen to make your dirtiest sexual fantasies a sticky reality.
The only question is, what are you waiting for?
https://girlsjust4you.co.uk/wp-content/uploads/2023/04/choosing-the-best-escort-in-birmingham-for-me.jpg
800
1200
Sammy
https://girlsjust4you.co.uk/wp-content/uploads/2023/01/girls-just-for-you-birmingham-logo-pf.png
Sammy
2023-04-13 12:39:14
2023-04-13 13:12:13
Choosing The Best Escort in Birmingham For Me